New in version 1.002 on Regiu reservation system / hotel program - two new features are added - board selecting and price exceptions on different pax base.
1. Board
You can define which kind of board you support in SETUP -> Board.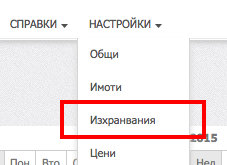 For each board you can enter the name that will be used in correspondence for each language. You can also define a base price for each board based for adults and children.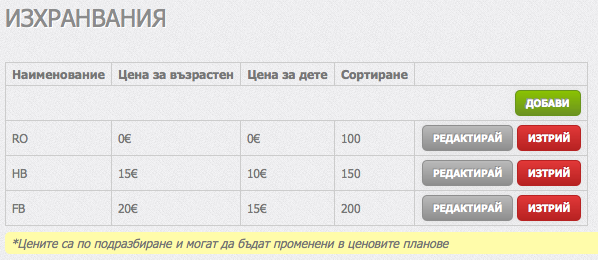 The base price for each board can be overriden for each price plan and period.

You can select board for each reservation.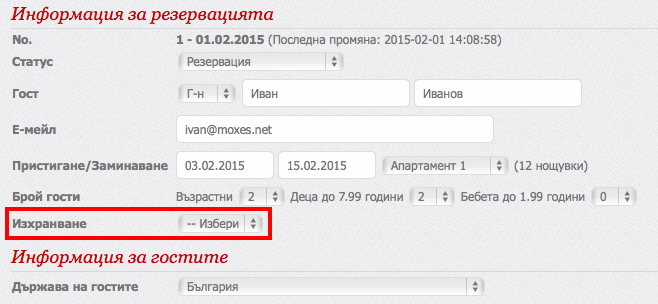 The board appear in the reports as separated amount. In SETUP -> General (Reservations tab) you can add the column Board to be visible in the reservations list in menu Reservations.
2. Price exceptions
In cases that you cannot define the price based on the options you have in the price setup, you can use price exceptions that allow you to enter specific price for a combination of adults and children.